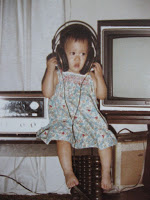 Thuy
Founder, Contributing Writer
Hi, I'm Thuy – sounds like twee. Not thigh, thooey, or tweed. I am a lifelong reader. It started off with Archie comics, Babysitters Club, and Choose Your Own Adventure and went from there. I usually read Young Adult Fiction (Sci Fi/Fantasy in particular), Paranormal Romance, Romance, Literary Fiction, Comics/Graphic Novels, Mysteries, Cookbooks and Crafts/Knitting books.
I love physical books but have a Kindle as well and love it for its portability and convenience (and the fact that I can read smutty books in public). Nothing will ever replace real, live books and brick and mortar bookstores, though.
I love dogs, zombies, knitting, movies and, of course, reading.
Alethea
Contributing Writer
I'm Alethea and I love reading Young Adult Fiction (particularly SciFi/Fantasy), Middle Grade Fiction, Contemporary Literary Fiction, Mysteries, Math, and Science. I also don't mind receiving e-ARCS (secure PDFs are fine) since I have a Sony Pocket to read them on. I have a Kindle, too.
I'm a former bookseller, and I remain active particularly among YA readers and authors, through various book clubs, online communities (including All Things YA) and author signings in and around Los Angeles.

Olivia
Contributing Writer
I love reading Sci Fi/Fantasy, Paranormal Romance, Sports Romance, Historical Fiction, Comics/Graphic Novels, Mysteries and the occasional cookbook. Though I love real print books, I appreciate the convenience of e-books (especially for the smutty stuff). I have a Kindle and an iPad and will accept e-ARCs.
I love hanging out by water – oceans, lakes, waterfalls, hey, even a small brook will do in a pinch – and do my best thinking and writing there. I love movies, cooking with friends, and well, reading of course.
Find Olivia on Goodreads and Twitter.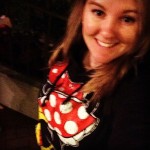 Crystal
Contributing Writer
Although I have been a reader for as long as long as I can remember, Harry Potter and Twilight really sparked my reading addiction! I currently enjoy Fantasy, Magical Realism, Historical Fiction, Horror, Mystery, True Crime and Literary Fiction (so pretty much everything). Some of my favorite series include Outlander, Throne of Glass, Kate Daniels, Vampire Academy, Harry Potter and the Ruth Galloway mystery series!
When I'm not reading I enjoy knitting, watching TV, listening to podcasts, hanging with the neighborhood cats and going to Disneyland.