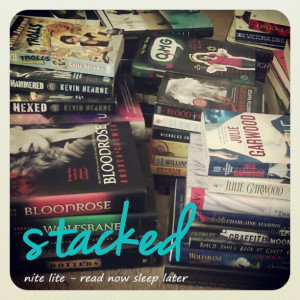 Hello and welcome to Stacked, a weekly (usually) post where I discuss what books I've recently bought, borrowed or received.
Hello again! As you guys know, I am currently in the process of moving house, which means I have been purging a lot of books. This means that I've been actively trying to to acquire any new books until my move is complete. This week though, I let myself go back to the library to get a couple of things. I figured it couldn't hurt too much and if I only checked out a couple of things. This is what I came home with.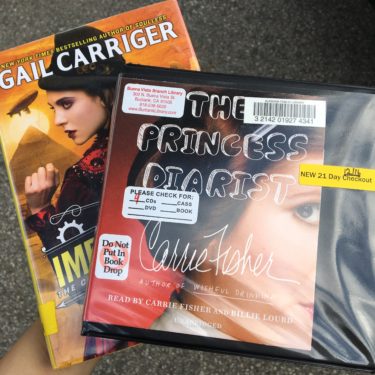 Imprudence (The Custard Protocol #2) by Gail Carriger – This is the second book in the Parasol Protectorate spin-off series featuring Alexia's daughter Prudence. I finished the first book only a couple of weeks ago and really enjoyed it. I hadn't bought the second book yet but spotted this in the new release shelves.
The Princess Diarist by Carrie Fisher (audio) – I, like many, was devastated when Carrie Fisher passed away earlier this year. This book was already on my to-read list but moved up a bit after her death. I got the audiobook version from the library which, so far, has proven to be quite entertaining and I am enjoying learning more about the early days of Star Wars.
What new books have kept you up reading lately?