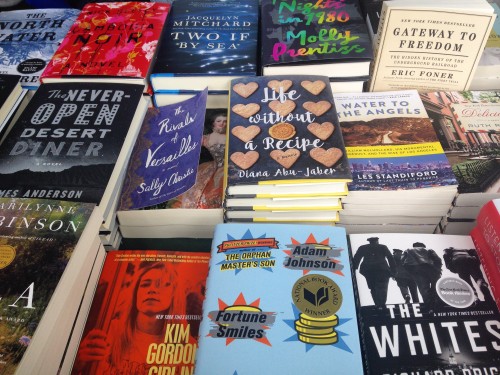 Every year I look forward to the LA Times Festival of Books. A mecca for those who love to read, it's an amazing event that boasts fantastic panels that covers poetry, romance, crime, young adult, cooking and everything in between. I really think that there is something for everyone at this festival. This year I was only able to go for one day (Sunday) but I made the most of it. By the end of the day we were pooped but very happy. Amazingly, I didn't buy any books this year. There were a few that I was looking for, but did not find, and I showed amazing restraint. ;)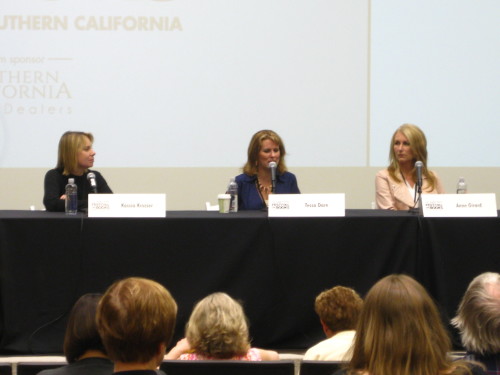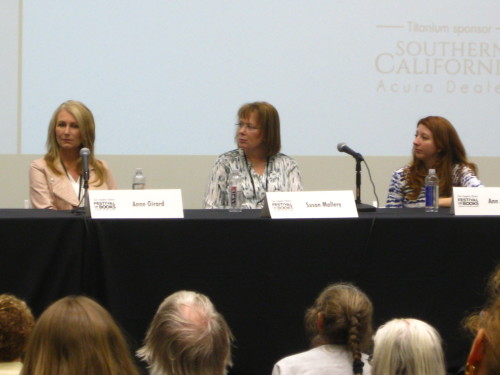 The first panel I attended was the Fiction: Romance Between the Covers panel that included moderator Kassia Krozser as well as Tessa Dare, Anne Girard, Susan Mallery, and Ann A. McDonald. You don't see a lot of romance panels at events like this so I was very excited to see this on the schedule. I knew of most of the authors but have only read books by Tessa Dare (who is fantastic!). It was a really interesting panel and the authors discussed their writing process, writing under different identities, traditional publishing vs self publishing, and diversity in romance.
After a mini break we headed over to the packed Michael Connolly panel where Michael was discussing his books and the TV series based on his books with Bosch actor Titus Welliver. I have read a couple of books in the series and really liked them. I am also a fan of Welliver's since his Lost days.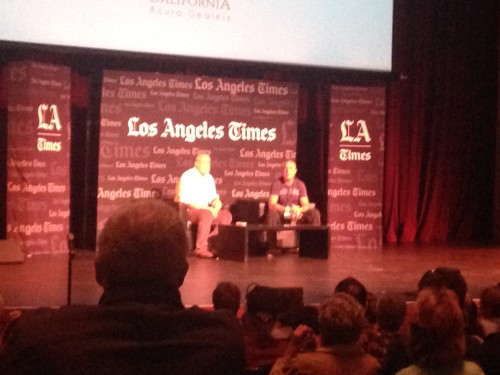 I know the picture above is pretty terrible but my phone doesn't take the best pics in low lighting these days. The panel, however, was very entertaining and funny. Connolly talked about how the rights to the series had been tied up for 10 years before finally reverting back to him. Welliver spoke about reading the script and wanting the part but thinking that his chance for it was lost after he and Connolly were unable to meet due to his filming schedule.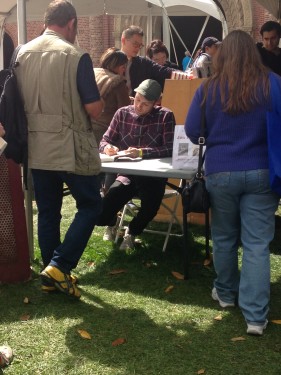 After that, we just wandered and had a look at all of the wonderful booths at the festival. There were a ton of signings going on as well. Since I was with my extremely pregnant friend, we didn't end up getting in line for anyone and opted to just stalk people from afar. Above you can see author and illustrator Jon Klassen, whome we love, signing copies of his new book Pax.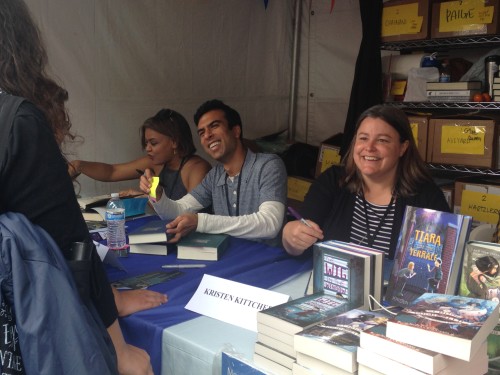 Some of our favorite YA?MG authors – Danielle Page, Soman Chainani and Kristen Kittscher signing stacks of books. Overall it was a very fun festival for me this year. There are always so many amazing authors at this event it makes it hard to pick which panels to go to. We had a great time and I can't wait to go back next year.