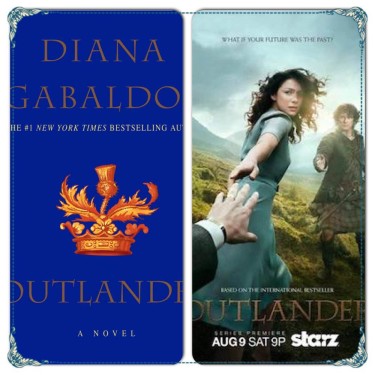 As most of you who read this blog are aware, I am absolutely obsessed with Outlander! I love the books, I've watched season 1 about seventeen times now, I listen to Outlander related podcasts, I watch interviews, I keep up with new casting; I am in, the whole nine yards, I love it all!
Guys, Starz has finally released a teaser trailer for season 2 and it has me like: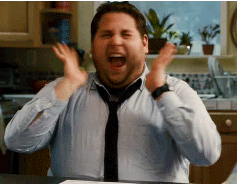 I am smiling from ear to ear because it's so good to see Claire and Jamie on the screen again!! So if you haven't seen the new trailer yet, here it is:
There are so many great elements to this teaser trailer! It does exactly what it's supposed to do and it teases me, making me want so much more! It looks like we're getting snippets from what is probably the first half of season 2. We have Jamie and Claire sailing to France, we have their scheming to try to stop the revolution, we have a glimpse of her gigantic baby belly, the lavish gowns and parties of French high society and other things I don't want to say in case it's too spoilery.
As hardcore Outlander fans know, we still don't have a Brianna, who is super important to Dragonfly in Amber which Season 2 is based off of. Since casting call for Brianna went out a few days ago, I'm crossing my fingers for an announcement sometime this month! We also don't have an exact release date, just that it will premier in the spring of next year!
There are big things on the horizon for Outlander Season 2 and I hope to be there and here, every step of the way with new updates and hopefully recaps of every new episode!