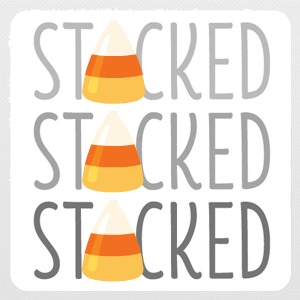 Hello and welcome to Stacked, a weekly (usually) post where I discuss what books I've recently bought, borrowed or received. It's been a while since my last Stacked post. I've gotten some really great book mail recently though and made it out to a few events. I probably won't be doing too much book buying for the rest of the year (famous last words) but these should keep my busy for a little while. :)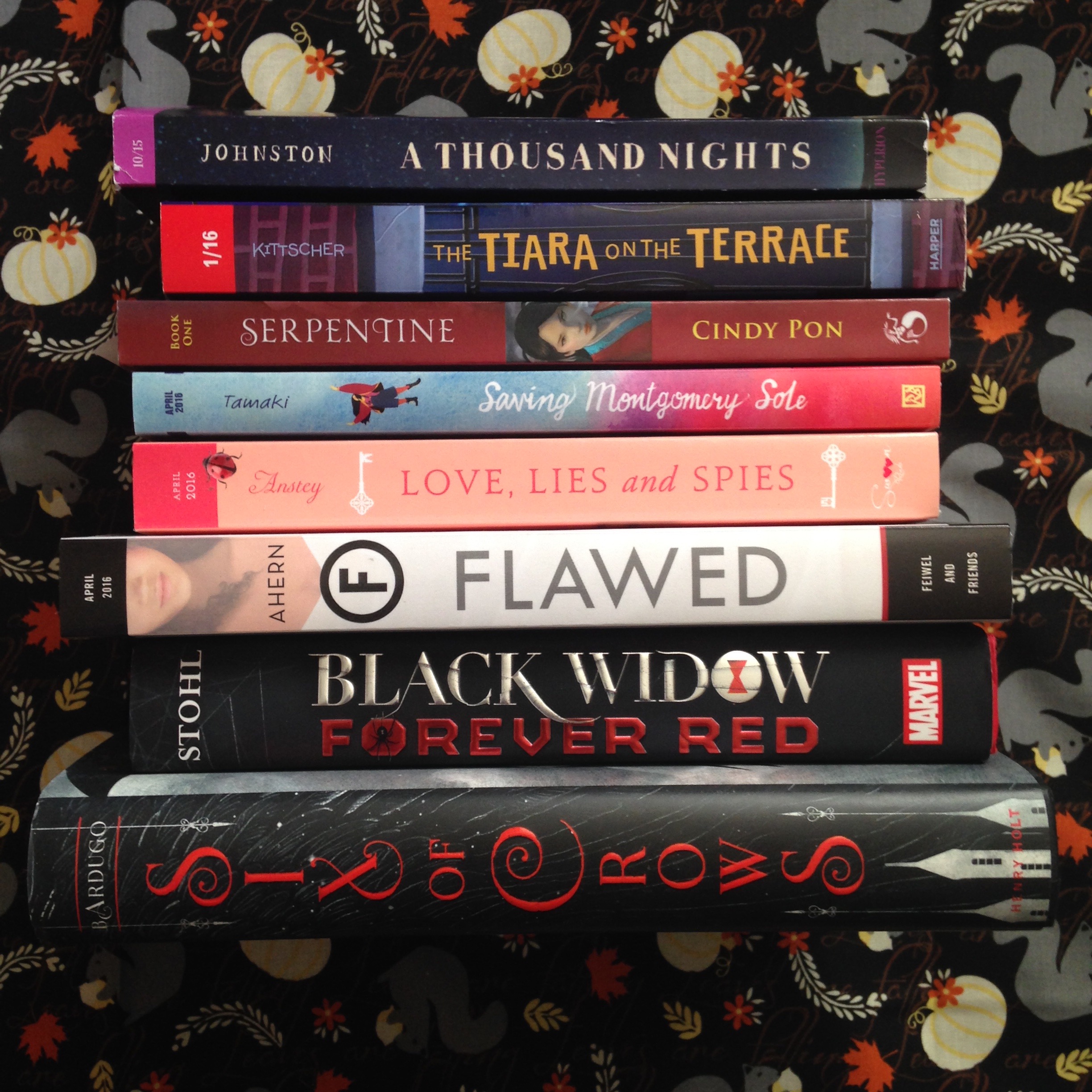 Six of Crows by Leigh Bardugo – Congrats to Leigh on being a NYT bestseller! I went to Leigh's signing at BN The Grove a little over a week ago. It was a packed house and we have a really great time. I have only heard good things about this book. It's set in the Grisha universe but doesn't have to be read for the Grisha trilogy. It's a novel about a heist, and I love a good heist. Can't wait to read this one!
Black Widow: Forever Red by Margaret Stohl – I was lucky enough to attend the book launch party for Forever Red (thanks, A!). This is a young adult novel featuring none other than Natasha Romanoff, deadly assassin and member of The Avengers. This book takes us into her past to see the events that shaped young Natasha. I am really interested to see what Stohl does with this character and how it affects the perception I already have of her.
Flawed by by Cecelia Ahern – I am not sure what this is about exactly but it is described as "The Scarlet Letter meets Divergent in this thoughtful and thrilling novel by bestselling author Cecelia Ahern." Sounds tense and thrilling. I was kind of over dystopian settings but this one sounds interesting and I want to see where the author goes with it.
Love, Lies and Spies by Cindy Anstey – This is a historical novel about a young lady and young gentleman, neither of whom is interested in marriage. They make an agreement to pretend to fall for each other so that they will be left alone to their own pursuits. Of course, things don't go exactly as planned and since this is a Swoon Reads book, I am thinking some swooning occurs on both sides. :) This sounds like a sweet romance with a bit of intrigue involved.
Saving Montgomery Sole by Mariko Tamaki – This is the new novel by co-creater of This One Summer. It's about Montgomery Sole, a girl who doesn't fit in her small town. This sounds like a unique coming of age story and I am excited to read it.
Serpentine by Cindy Pon – I went to Cindy's signing a few weeks ago at Cerritos Library. Guys, this library is insane. There's an aquarium and, I am told, a T Rex in the children's room. I wish I lived closer to it because it's a beautiful library. It's a coming of age fantasy set in ancient China. Another one I've only heard good things about and I can't wait to dive into it!
The Tiara on the Terrace by Kristen Kittscher – This is the second book in a charming middle grade series about two best friends who solve mysteries in their town. This book centers around the Winter Sun Festival which is very similar to the Rose Parade (held here in LA). The really liked the first book in this series. It's funny and sweet and focuses on a strong female friendship. I can't wait to see what trouble Young and Yang get into this time!
A Thousand Nights by E.K. Johnston –  This is a retelling of 1001 Nights and came with some gorgeous nail polish and tea. Another one I am really looking forward to. Thanks to Alethea for letting me borrow this one.
Thanks to all of the publishers and authors who were a part of this week's post. There are so many books coming out/have come out this fall. What book are you most excited for?