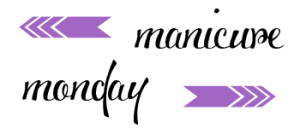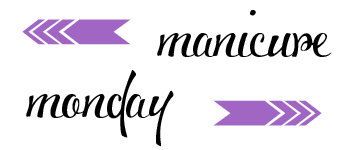 Hi and welcome to Manicure Monday, a feature that combines my love of reading and nail polish. Each week I'll showcase one of my current reads along with a matching book manicure.
Yes, I realize that it's Wednesday and not Monday. I waited a couple of days because I wanted to be able to take manicure pics with the actual book, which came out on Tuesday.  This week's look was inspired by Black Widow: Forever Red by Margaret Stohl. I sported these nails to the  book launch party on Monday (thanks, Alethea, for the invite).  Black Widow has always been an intriguing character to me and I am excited to see what Stohl has done with the character.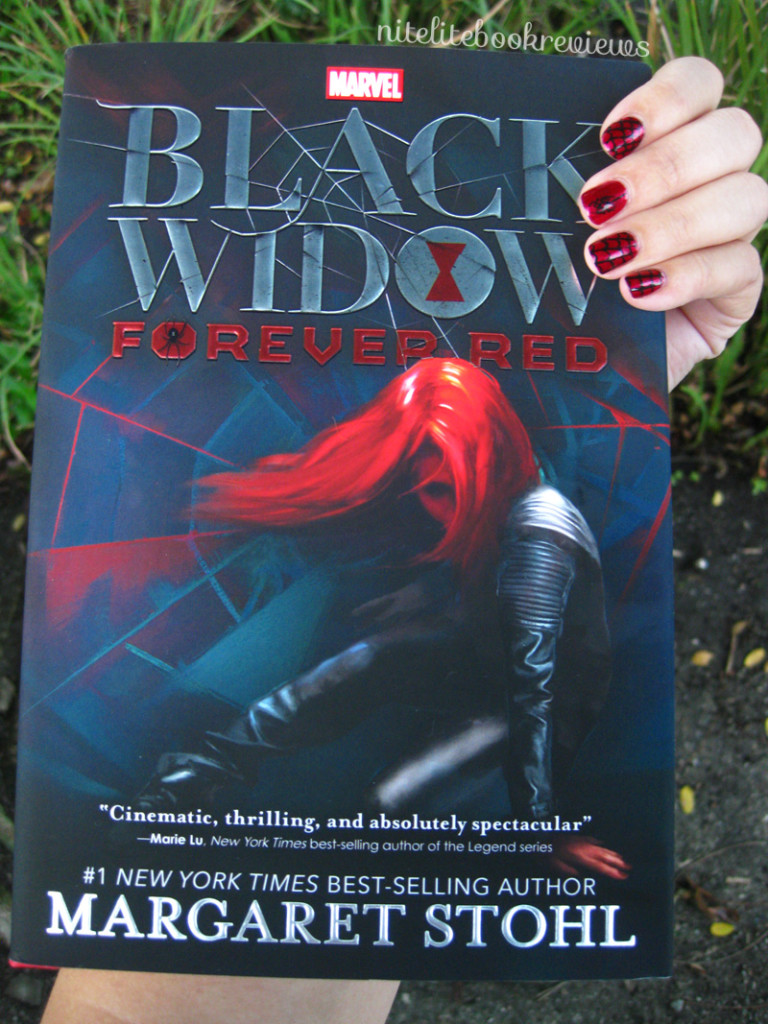 I stuck to a pretty simple look for this manicure. I chose Zoya Sarah as the base of my manicure. It's a very pretty, glass flecked red. Once that was dry, I used a nail stamping plate with a Halloween theme and black nail polish to stamp on spiderwebs and a spider on each hand. Unfortunately my nail plate doesn't have any identifying marks on it and I can't remember where I got it.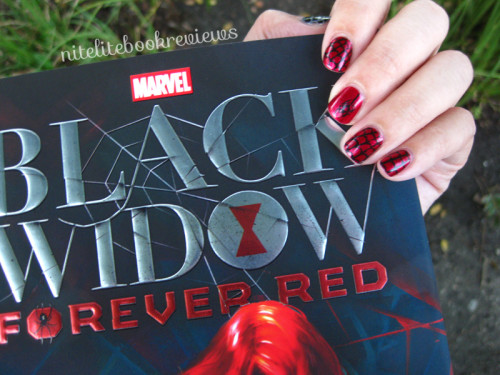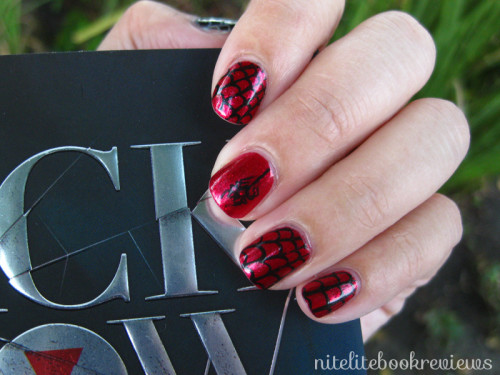 I painted the thread that the spider is hanging on by hand and added a dab of red in the middle of the body to give it the black widow's identifying mark. For my thumbs, I wanted to do something just a little different so I painted them with black nail polish and then stamped them with a silver holographic polish using the same spiderweb plate.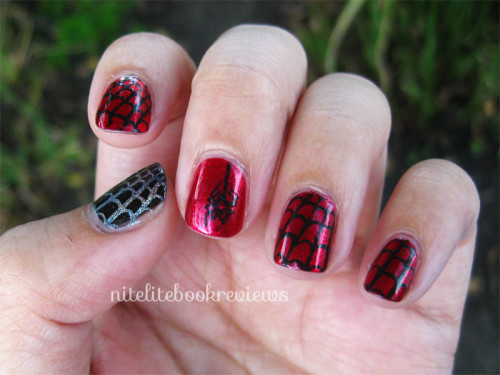 I wish I had a little more variety in this manicure but I was a bit rushed and wanted something that would be relatively quick. That said, I still really like the finished look and it works really well for Halloween, too. Who else is looking forward to learning more about Natasha Romanoff?