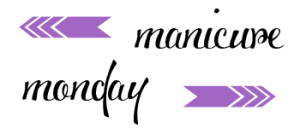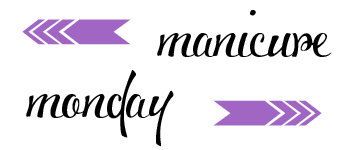 Hi and welcome to Manicure Monday, a feature that combines my love of reading and nail polish. Each week I'll showcase one of my current reads along with a matching book manicure. It has been a while since my last manicure post. I really haven't been feeling the nail art inspiration lately and have not been painting my nails all that much. However, I started a book with a great cover recently which inspired this look.
This week's manicure was inspired by The Chaos of Stars by Kiersten White. Unfortunately I only have a digital copy of this book so I didn't get any pics of the cover and my nails together.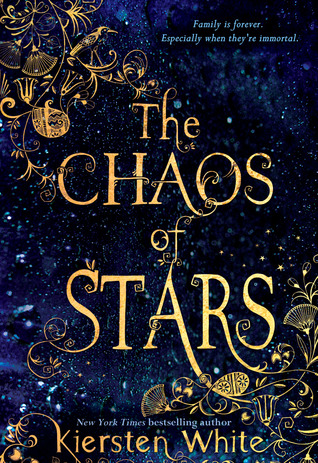 This is a gorgeous cover. I loved it when I first saw it and I still love it. For this look I decided to do some galaxy nails with gold accents. First, I started off with 1 coat of a medium blue creme (Zoya Sia). Then, using a makeup sponge, I layered darker blues and blacks on top of it to create a background with some depth. The shades I used were American Apparel Hassid (black), Cult Nails Tempest (white) and Zoya Sailor (navy blue).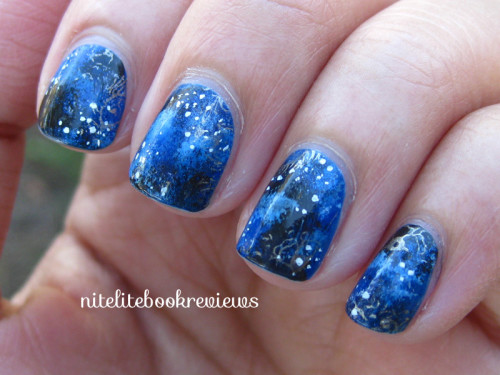 Once I had the background the way I liked it, I topped everything off with 1 coat of top coat to seal it all in and also to blend the colors a bit. I was too lazy to hand draw the gold elements, so I dug through my stash of nail stamping plates to look for something that I thought would match the shapes on the cover. I picked Bundle Monster plate BM-419 which had a pretty floral pattern on it. Then using Revlon Gold Chrome (a really old polish in my collection), I stamped gold vines in an irregular pattern on my nails. I concentrated mainly on the outer edges of my nails since the gold on the cover is mostly on the outer corner.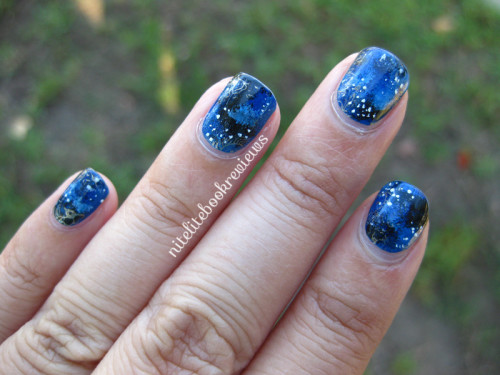 I then went in with a very small nail brush and white nail polish (Cult Nails Tempest) and made tiny dots for the stars. I waited quite a while to make sure this was completely dry before sealing it with top coat. If you don't wait long enough, the stars will smear.
Looking at the pictures now, I think my nails came out lighter/brighter than the actual cover. I still really like this look though and it was pretty easy to create. What have you been reading this summer?