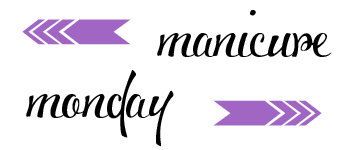 Hi and welcome to Manicure Monday, a feature that combines my love of reading and nail polish. Each week I'll showcase one of my current reads along with a matching book manicure.
Hi, guys. Thanks for joining me today in another manicure adventure. This week's cover inspiration is Blood Rights by Kristen Painter, a book which has been on my TBR pile for a few years now. Not sure why I wanted so long to read this but I am really liking it so far. I only have about 50 pages left to go, which I will finish tonight.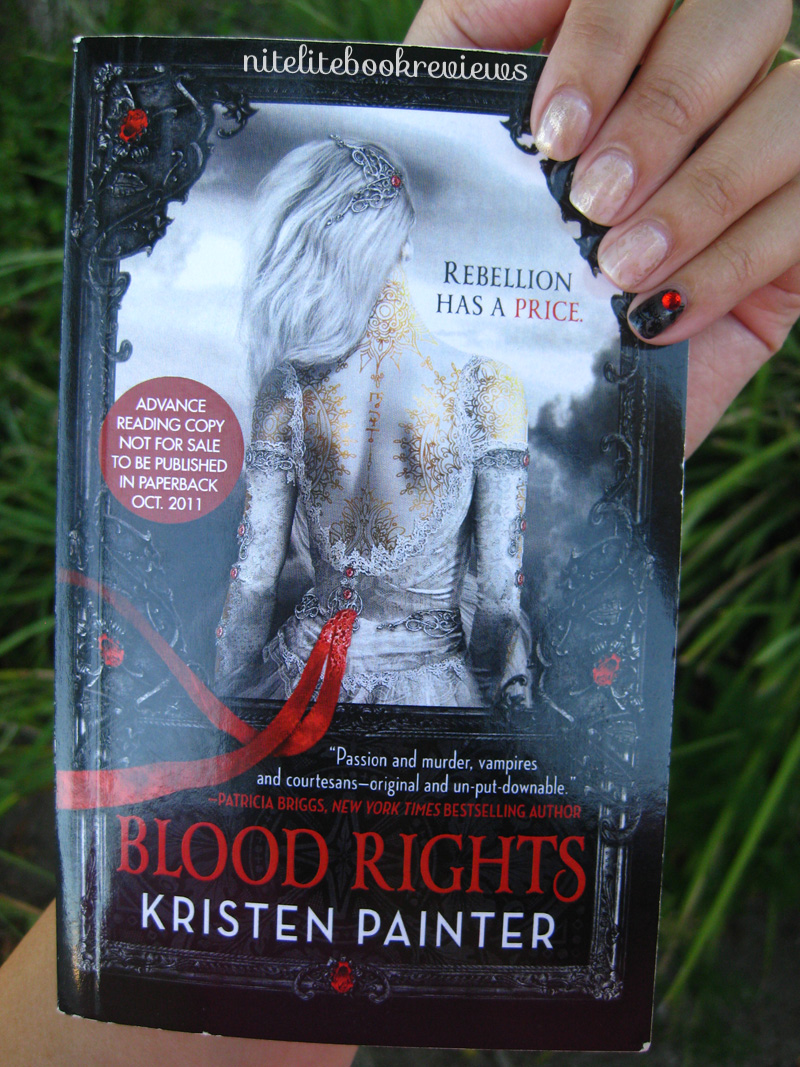 There were several elements from the book and cover that I wanted to incorporate into this manicure. The first was the gold sigma tattoos that Chrysabelle has all over her body. I chose a transculent nude shade that I thought would mimic Chrysabelle's pale skin tone. I used 2 coats of OPI Don't Burst My Bubble on my pointer, middle and ring fingers. I looked through my entire collection of nail stamping plates pulling out all of the plates with lacy, floral designs. I did not write down which plates I used because I used several different ones. I did not want the designs to match on each nail. I wanted them to be individual like Chrysabelle's tattoos.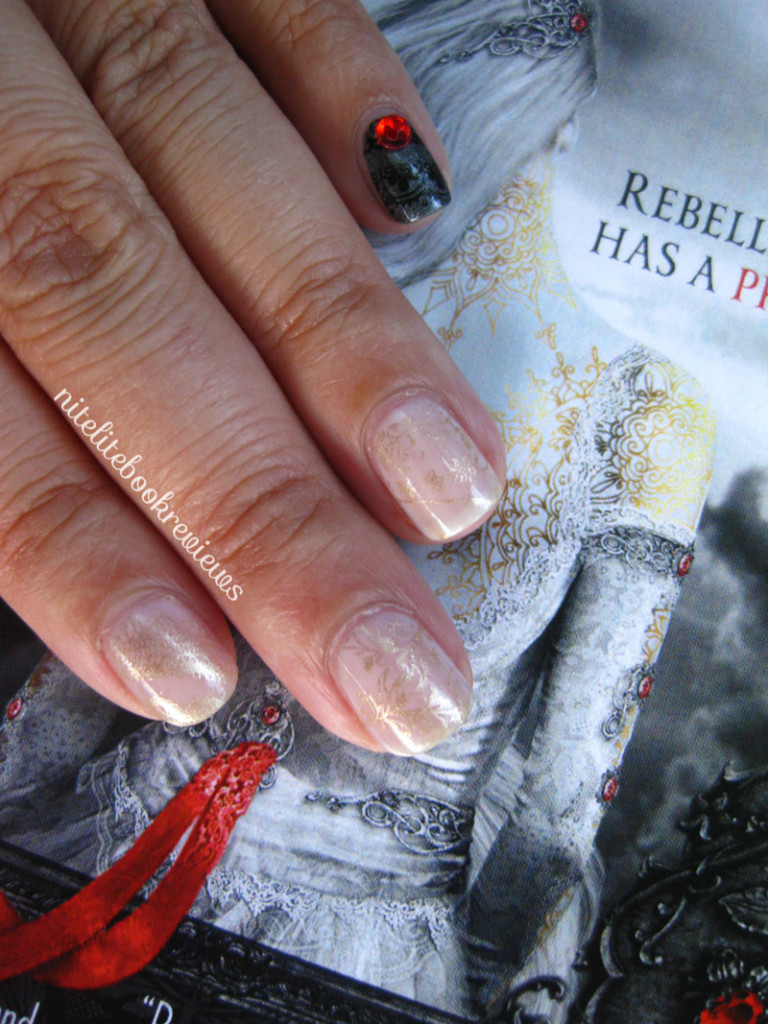 For the stamping I used Revlon Golden Light, a pretty gold chrome. As you can see, the effect is pretty subtle. You could definitely see it when the light hit the gold though.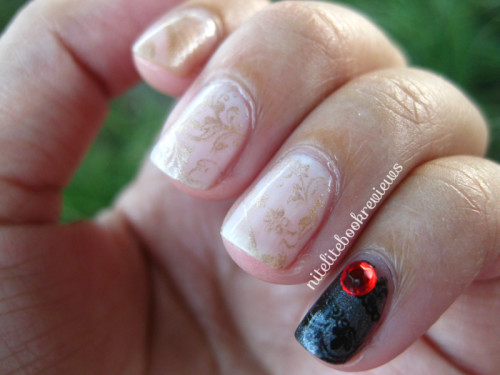 For my thumb and pinkie fingers, I wanted to tie it back into the cover art. I used a base of Zoya Loredana and stamped those nails with designs similar to those on my other nails, but with black polish (American Apparel Hassid). I accented the nails with small red rhinestones to match the jewels shown on the cover.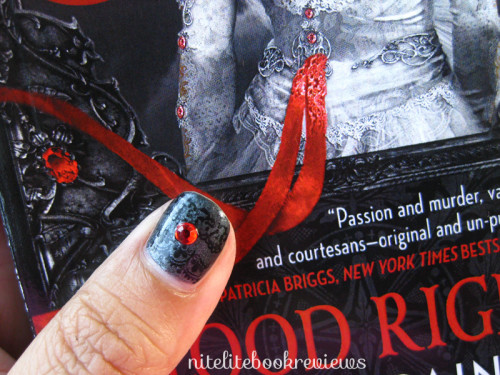 I really liked how my thumb came out. The whole look was pretty opulent and very unlike my usual candy colored nails. It fits well with the themes of the book though and I think it represents the cover pretty well.
Hope you all liked today's manicure. Has anyone else read this series yet? I am so glad that I finally started it! Thanks for stopping by!