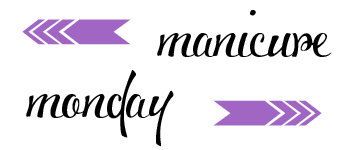 Hi and welcome to Manicure Monday, a feature that combines my love of reading and nail polish. Each week I'll showcase one of my current reads along with a matching book manicure.
Happy Monday, everyone! Did you guys go see Jurassic World over the weekend? I did, and I thought it was pretty awesome. It was a lot of fun and the dinos look fantastic. Chris Pratt is great as well and it's a really fun, summer movie. And it's definitely starting to feel like summer around here. We had a bit of June gloom last week but that has burned off and the weather is getting warmer. I can't believe that July 4 is around the bend and with it, Comic Con, which is in early July this year. But enough about summer. let's talk about today's manicure!
As soon as I  saw the cover to David Levithan's Hold Me Closer: The Tiny Cooper Story, I knew what kind of manicure I wanted to do. Hold Me Closer is a companion novel to Will Grayson, Will Grayson by Levithan and John Green, and is a hilarious and poignant novel about two characters named Will Grayson. One of the standout characters from that novel is Tiny Cooper, one of Will Grayson's gloriously gay best friends. I really enjoyed the book and was very excited to hear that the Tiny Cooper music (which was mentioned in the book) would be coming to life.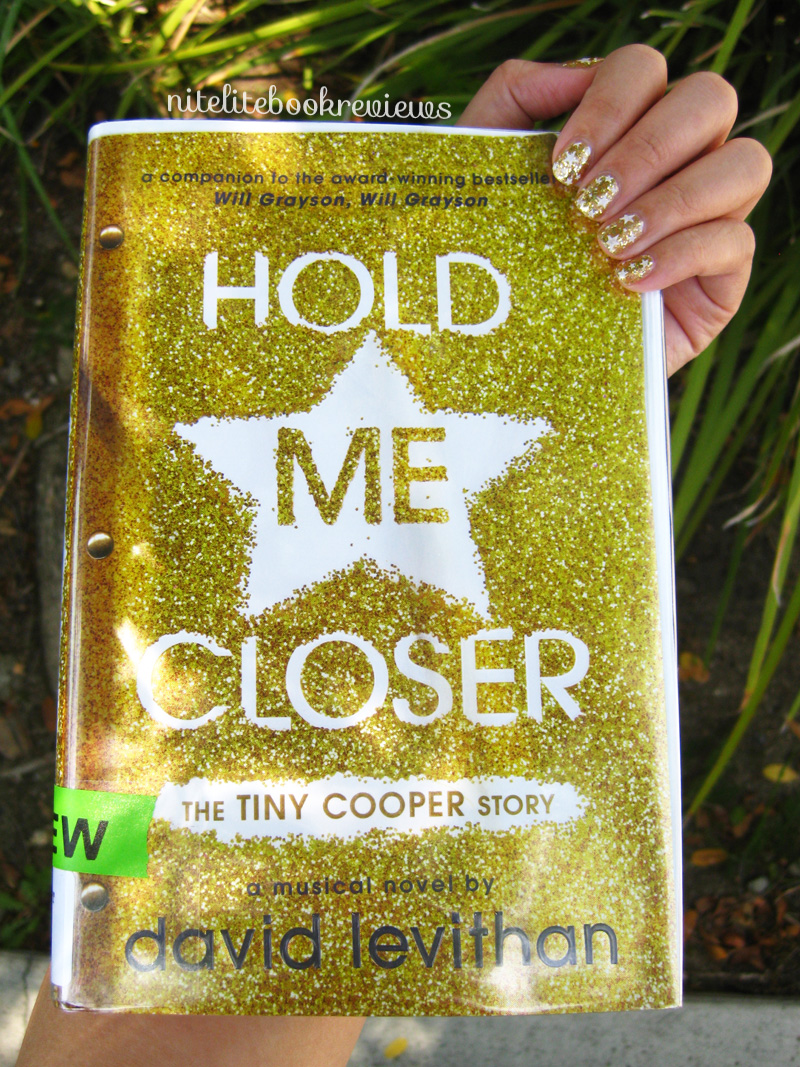 This cover is exploding with gold glitter goodness so I started off my manicure with a sparkly gold base. Zoya Ziv is a beautiful bright gold with tons of bling. I used one coat just as a base layer for the real glitter.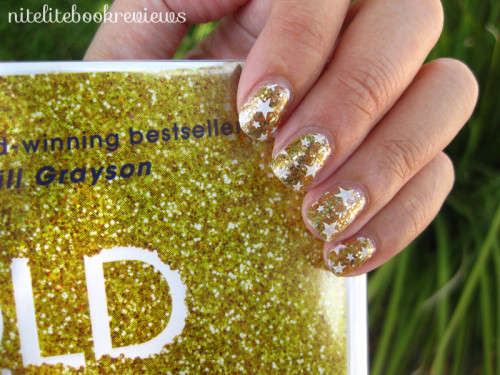 Next I used a polish with big chunks of gold glitter in a clear base to add extra oomph to my gold nails. I used a shade from Beauty brand called Gold Glitter (very imaginative, I know). I used two coats to get it extra glitterly. Beauty is a no name brand that is usually sold at beauty supply stores for $1. You can use any chunky gold glitter you have or even use loose gold glitter sprinkled over a wet base.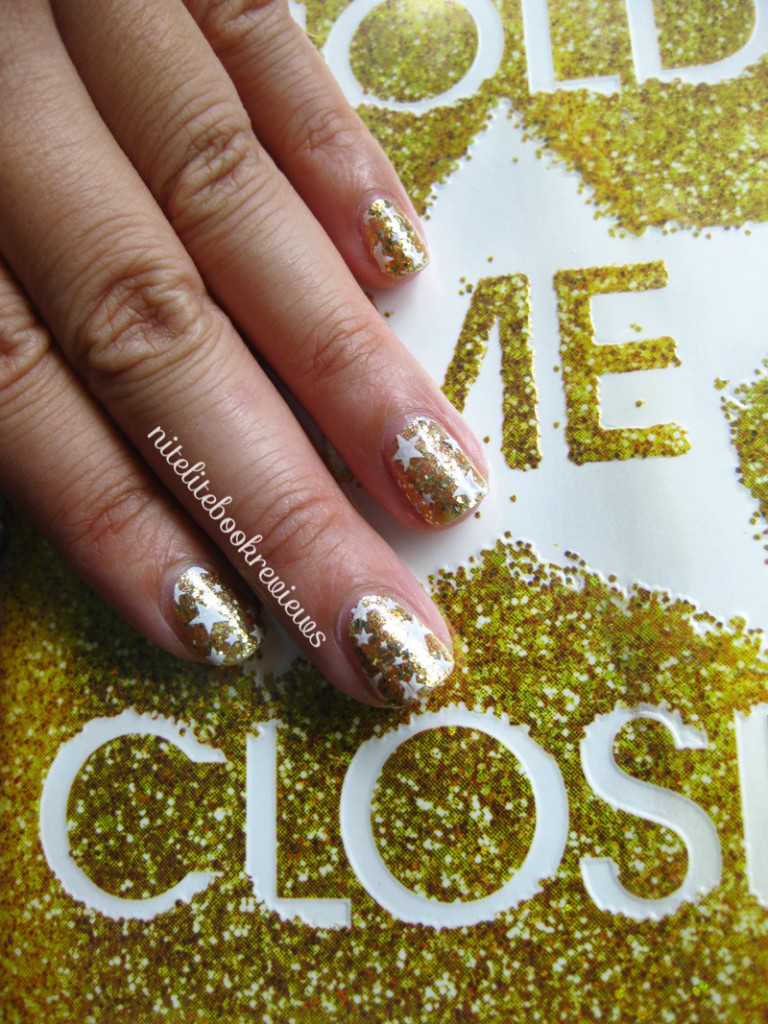 After giving my glitter enough time to dry, I gave it a coat of quick drying top coat to smooth out the texture and give me a good base for stamping. The stars came next and I used a stamping plate to get a nice, even patterning of stars. I used Cheeky plate CH5 but I am sure there are star stamping plates from many brands and those would all work as well. I used Cult Nails Tempest, a white cream, for stamping and stamped stars on all of my nails.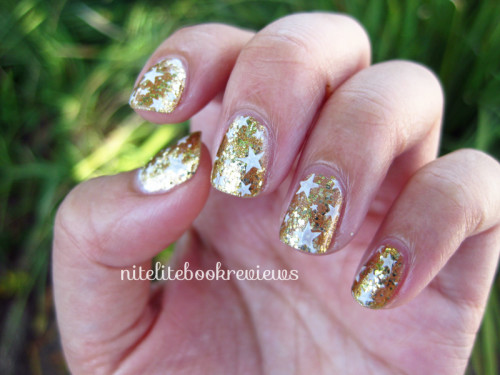 This was a super easy look to create and I loved how it turned out. I definitely think Tiny Cooper would approve. Hope you all enjoyed today's look!