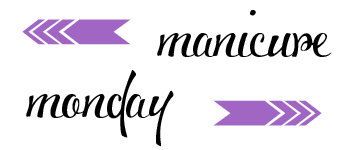 Hi and welcome to Manicure Monday, a feature that combines my love of reading and nail polish. Each week I'll showcase one of my current reads along with a matching book manicure.
So, I meant to post this manicure last week. However, I had a minor computer glitch and my computer was down for a few days. Luckily it was something I was able to fix myself (phew) but I ended up not being able to post in time. Better late than never though so today I present to you a manicure inspired by Redshirts by John Scalzi. This is a sci-fi novel loosely inspired by Star Trek. I recently read Lock In by Scalzi and really liked it, and picked Redshirts up at the library.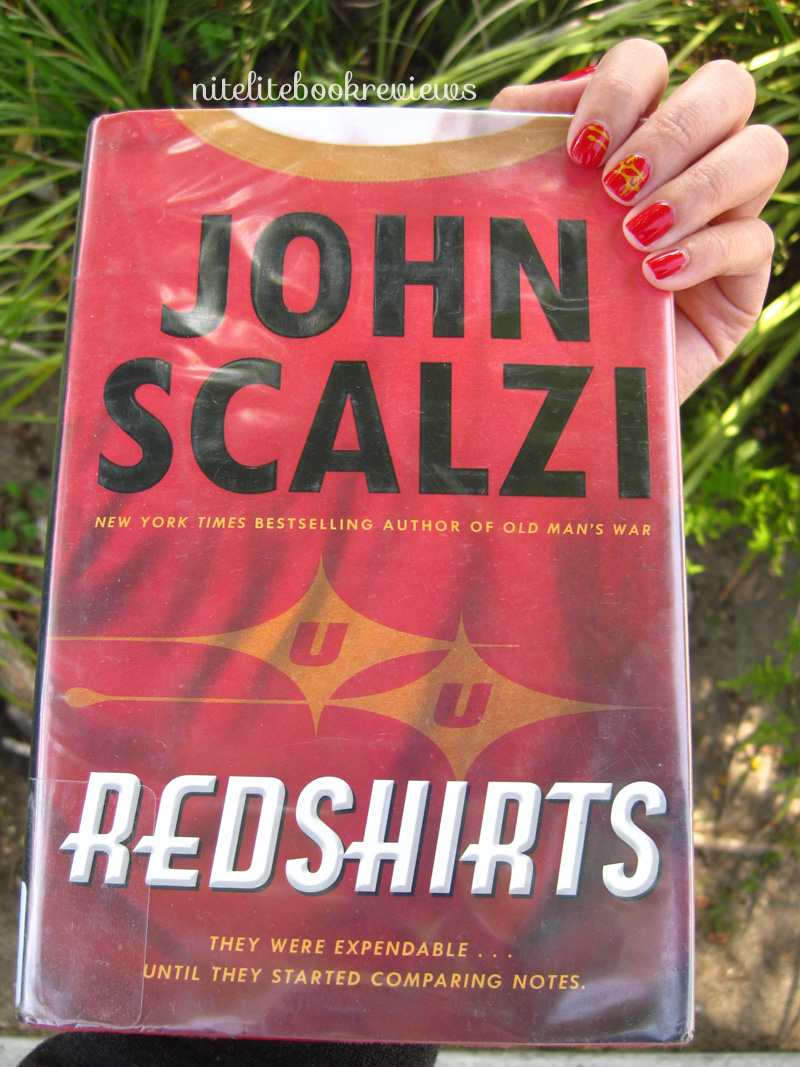 This was a pretty easy manicure to create. I picked a bright red creme as the base. The polish is by Color Club but it came in a set of polish and, unfortunately, it was not labeled with a name. Any red creme will do though. The one I used didn't quite match. It's brighter than the cover color, but it's pretty close.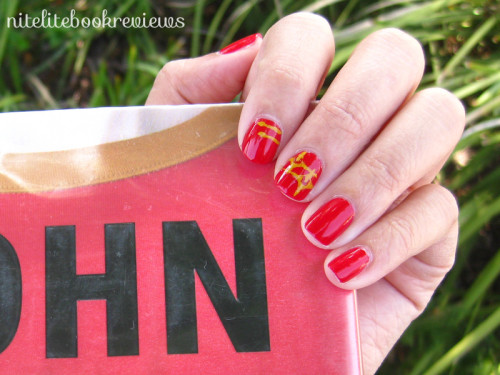 Once that dried, I used acrylic paint in a mustard yellow to paint the insignia for the Universal Union which is on the cover. While the design is pretty simple, it took a little big of finesse to get it how I wanted it.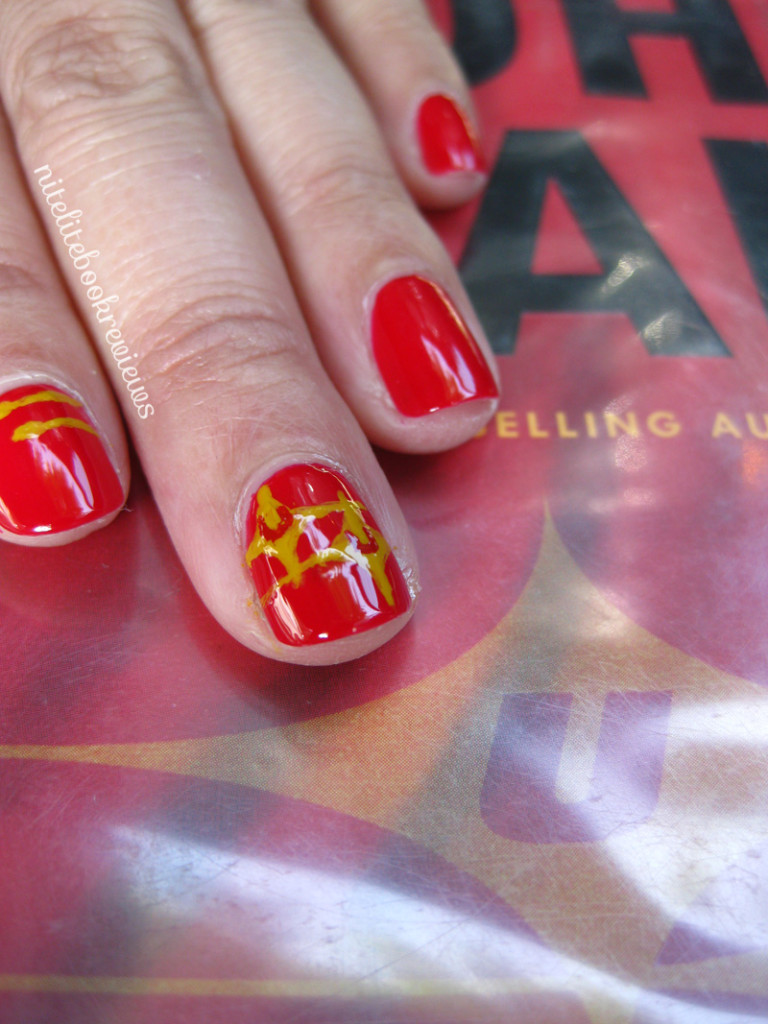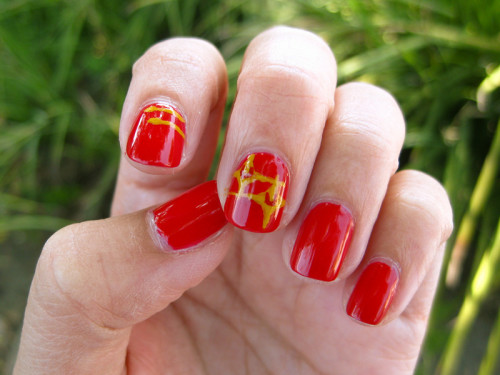 Sorry it's kind of hard to see the design with the glare. I ended up liking this one a lot just because of the red polish. A good, classic red is pretty hard to beat. Hope you guys liked today's look. Let me know if you've read any John Scalzi. Are there any books I need to put on my TBR pile?