Pasadena Loves YA, also known as the the Pasadena Teen Book Festival is coming up. If you live in the SoCal area who loves YA, then this event is a must! Last year's festival was fantastic and this year's lineup is just as great. Check out all of the info below. Today we are spotlighting Brandy Colbert, author of the YA contemporary novel Pointe. Pointe won the 2014 Cybils Award for young adult fiction and was named a best book of 2014 by Publishers Weekly, BuzzFeed, Book Riot, the Chicago Public Library, and the Los Angeles Public Library. Brandy's second novel, Little & Lion, will be released from Little, Brown Books for Young Readers in spring 2017. We hope you can come to Pasadena to meet Brandy in person!

The Event
Pasadena Loves YA
Date: May 23, 2015 | Time: 12 noon – 4 pm
Meet 20 YA authors / Panels & Book Signings / Giveaways and Refreshments / Free tote bags for the first 150 guests! FREE event at Pasadena Public Library, Central Branch, 285 East Walnut Street, Pasadena, CA 91101
Keynote speaker Mary McCoy (author of Dead to Me) with Katie Alender, Victoria Aveyard, Alexis Bass, Julie Berry, Livia Blackburne, Virginia Boecker, Jessica Brody, Stephen Chbosky, Brandy Colbert, Ava Dellaira, Kody Keplinger, Liz Maccie, Morgan Matson, Lauren Miller, Alexandra Monir, Jennifer Niven, Romina Russell, Sarah Tomp, & Kiersten White.
For more info, visit www.pasadenateenbookfestival.com
Book sales by Vroman's Bookstore will begin at 11 am. Co-sponsored by Bridge to Books. No registration required, but we would appreciate it if you would post, share, tweet, and tell everyone you know about the upcoming event! Please use the hashtag #PLYA2015.


Theo is better now.
She's eating again, dating guys who are almost appropriate, and well on her way to becoming an elite ballet dancer. But when her oldest friend, Donovan, returns home after spending four long years with his kidnapper, Theo starts reliving memories about his abduction—and his abductor.
Donovan isn't talking about what happened, and even though Theo knows she didn't do anything wrong, telling the truth would put everything she's been living for at risk. But keeping quiet might be worse.
Find Pointe: Goodreads // Amazon // Barnes & Noble // Book Depository // Kobo

About the Author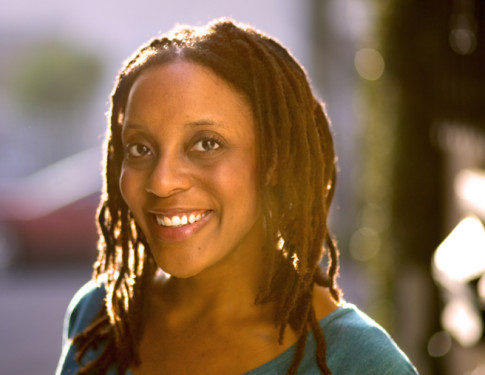 Twitter // Author Website // Tumblr
I was born and raised in the Ozarks—more specifically, Springfield, Missouri—and earned a bachelors degree in journalism from Missouri State University. I've worked as an editor for several national magazines and currently work as a copy editor for both books and magazines. My writing is represented by Tina Wexler at ICM Partners.

 Giveaway