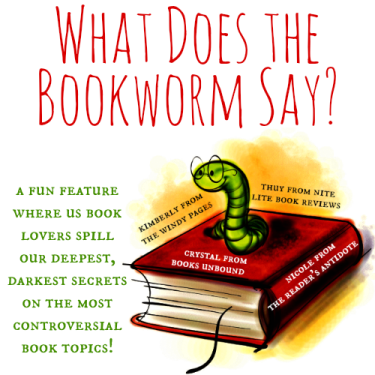 Hi and welcome to What Does the Bookworm Say?, a feature where I discuss bookish topics with my friends at The Reader's Antidote, Books Unbound and The Windy Pages. Each week, we will discuss a new bookish topic. This week's topic is about upcoming book adaptations. This year looks like it's going to be a really interesting year for book to film/tv adaptations. Adaptations are always a mixed bag for me because while I love to see my favorite books come to life, it's a bit disheartening when the film or television version isn't as good (in my opinion) as the book. But I am always willing to give it a chance and it's fun to see a beloved book interpreted in different ways. Here are some of the adaptations that I am looking forward to (I think most of these are coming out this year but some are still in development).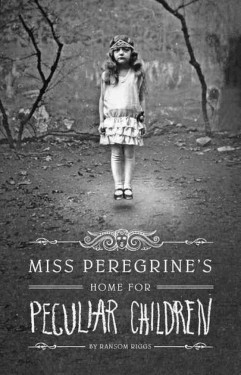 Miss Pergerine's Home for Peculiar Children – This YA novel about a young man who finds a door to a secret world is creepy and cool. Who better to adapt it into a film than Tim Burton. I can't wait to see what Burton does with this material. Sam Jackson was also recently announced as joining the cast.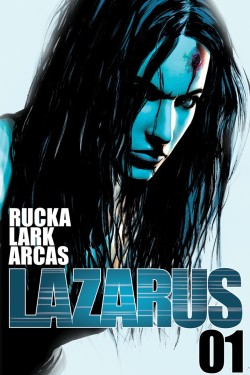 Lazarus – It was just announced that Lazarus has been optioned for television. It is a dystopian sci-fi comic book written by Greg Rucka, who will also write the pilot. I haven't read this series yet but I have the first couple of trades at home and will be reading them soon.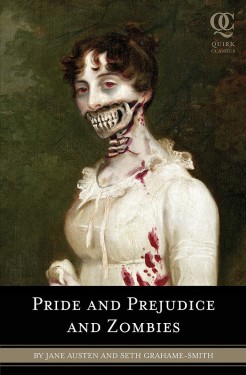 Pride and Prejudice and Zombies – This book has two things I love – zombies and Jane Austen. I feel like this one has been in development for ages but it's finally coming out later this year. Very excited to see Lizzie and the Bennett sisters battle a zombie horde.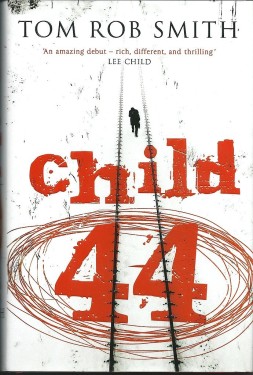 Child 44 – Child 44 is the story of a police investigator searching for a child serial killer in Russia. The film version stars Gary Oldman and Tom Hardy. I read this book years ago and really liked it. It's very dark and suspenseful. I also like Oldman and Hardy a lot so this is a must see for me.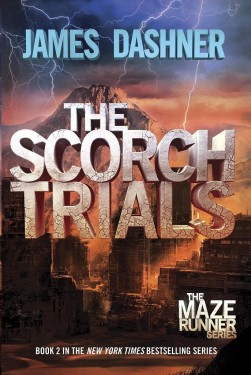 The Scorch Trials – This is the second book in The Maze Runner series by James Dashner. I saw the first movie last year and really enjoyed it. After seeing the film, I went out and got the audiobook of the novel, which I also enjoyed. I don't know if I will have a chance to read the next book before this movie comes out but I plan on seeing it when it hits theaters.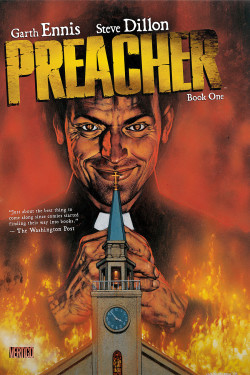 Preacher – This was one of my favorite comic books growing up. It's a crazy story about a preacher who suddenly gains the word of God, meaning he can make you do what he wants by using the voice of God. It's an insane and brilliant book filled with vampires, inbred relations, angels and demons and a whole of messed up stuff. There have been attempts to make this into a television show or film for the last 20 years and none of them have gone anywhere. However, it was recently announced that Seth Rogen would be adapting it for television. I don't know if this is going to happen for real but Rogen seems pretty serious about it. Even though I think it's going to be really hard to adapt this and get the tone right, I really want to see it happen.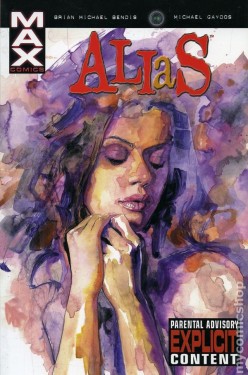 AKA Jessica Jones – This is another comic book adaptation (I love comics!) that is coming to Netflix later this year. Jessica Jones is based on the Alias series of comic books by Brian Michael Bendis (Powers).  The series is about a former super hero who starts her own private investigation company. Krysten Ritter plays Jessica Jones and this series is already getting some good buzz.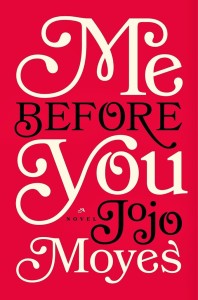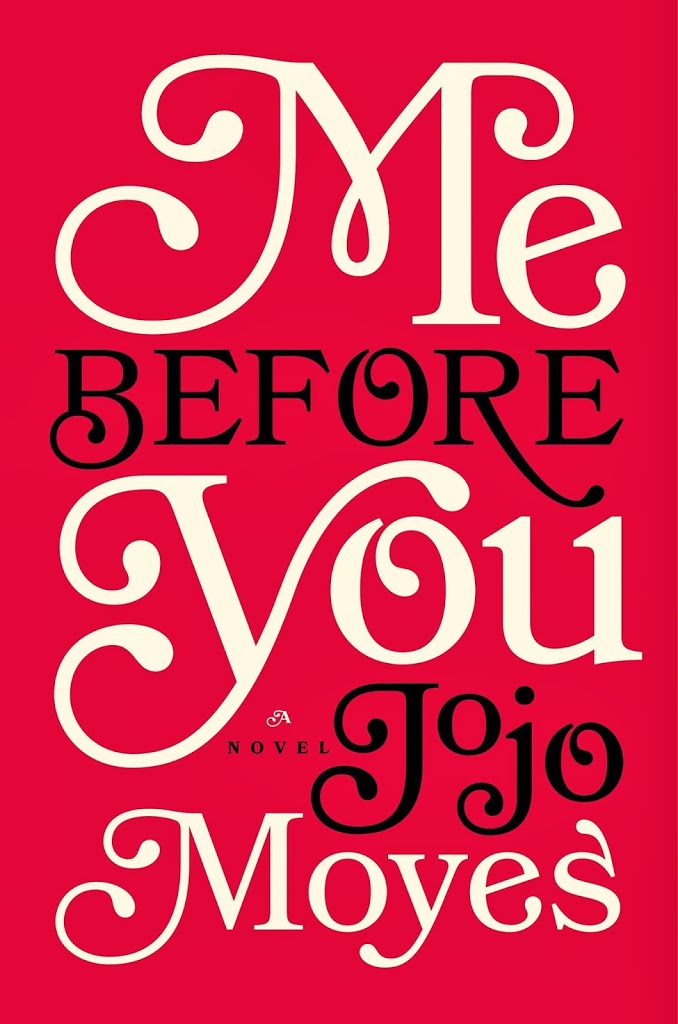 Me Before You – This tearjerker about a young man confined to a wheelchair is so good and, even though I know it'll probably make me cry like a baby, I can't wait to see it on the big screen.
Those are some of the adaptations I am looking forward to. As you can see, I am a pretty big comic book fan and I am really happy that there will be more comic book series coming to the small and big screen. Do you have any books that you'd like to see adapted for film or television? Let me know in the comments below. Don't forget to check out The Reader's Antidote, Books Unbound and The Windy Pages to see what their answers are to today's question.