Hi, everyone. This post is a bit late. A couple of weeks ago I had the pleasure of attending the Ontario Teen Book Fest which is a local(ish) event held near me every year on Ontario, CA. It's a really fun event that is always well organized and has great authors. They also give you lunch, which gives them extra points in my book. This isn't going to be a real recap. It's more of an excuse to post some of the pics that I took during the event. I hung out with my pals from The Reader's Antidote and The Windy Pages, and we had a great time. If you live in SoCal or nearby, it's a great event to go to. Next year's keynote speakers will be Marissa Meyer and Andrew Smith! Enjoy the pics below. I'll throw in some commentary occasionally just to spice things up. :)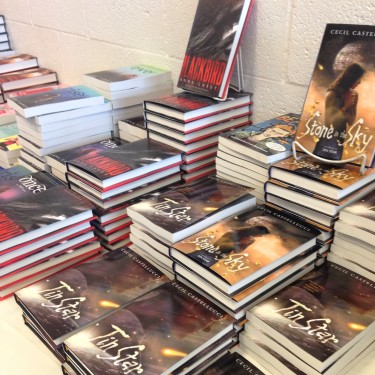 Many thanks to Once Upon a Time Bookstore for selling the books for this event. There was a great selection of all of the author's books and it was hard not to buy everything!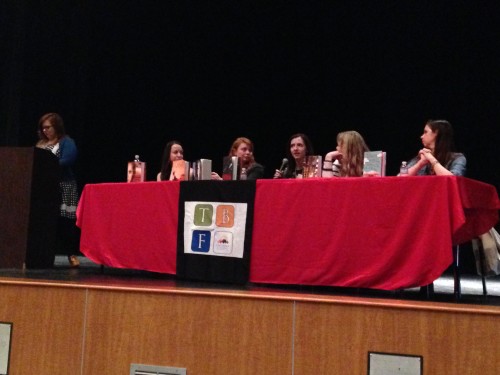 The first panel we attended was the Promise Not To Tell: Secrets and Lies panel. This panel consisted of Jessica Brody, Jessica Khoury, Anna Carey, Kasie West and Katie Finn. Moderated by the lovely Gretchen McNeil.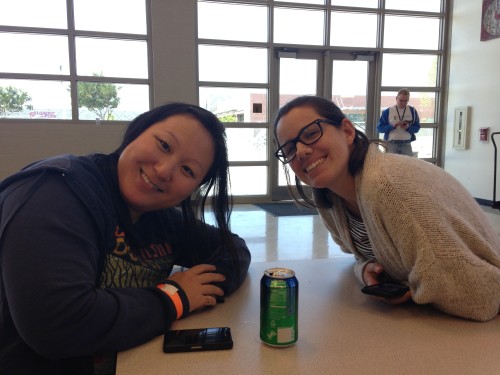 After lunch we had the Author Speed Dating where we got to spend 5 minutes grilling authors. At my table were the aforementioned Windy Pages and Reader's Antidote. Look how cute they are. I kind of made each author take a pic when they got to our table so there are a bunch of pictures below.
After speed dating we headed to our final panel of the day which was the Girls Gone Sci-Fi tour stop. This was a really fun panel that included Jessica Brody, Jessica Khoury, Melissa Landers, Lauren Miller and Claudia Gray. This was also hosted by Gretchen McNeil.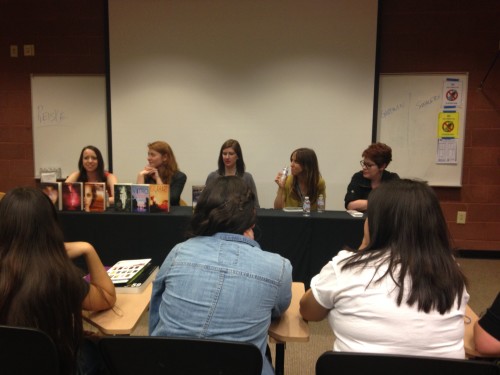 After the panel there was a big signing with all of the authors in the cafeteria.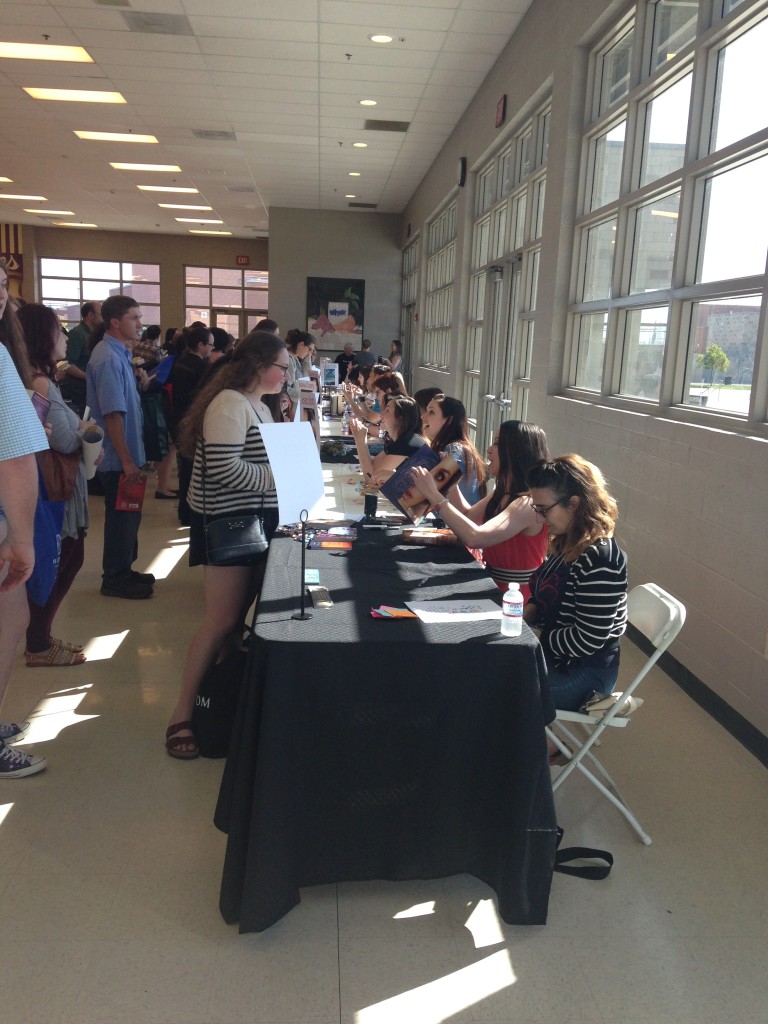 Sorry, I know that it's the greatest picture but it was hard trying to get everyone into it. You can see some of the authors though and some very excited fans. Overall it was a great event and I had a really fun time. Many thanks to Courtney Saldana from Ontario Library, Sara from What a Nerd Girl Says, Once Upon a Time, and all of the other people who helped make this year's event a success.  See you all next year!