2015 is almost upon us which means it's time to figure out what reading challenges I want to participate in during the upcoming year. Right now, I have committed to three challenges, one of which I am co-hosting with my friends. Read on to see how I am going to challenge myself this year.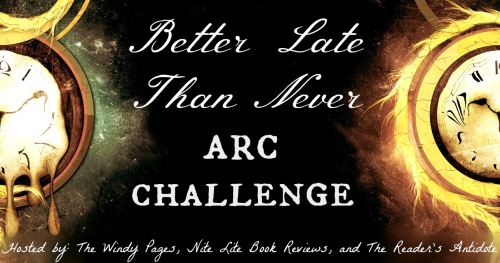 The first challenge is The Better Late Than Never ARC Challenge that I started with The Windy Pages and The Reader's Antidote a couple of years ago. As you might glean from the title, we want to read more of those wonderful ARCs that we receive but that don't always get read in a timely matter. I have a huge physical pile and e-pile of ARCs that have been released and remain unread in my library. I actually want to read most of these books, too. You can read the complete rules from Nicole's blog in this post, but the goal is really just to read older ARCs and get that review pile to a manageable state.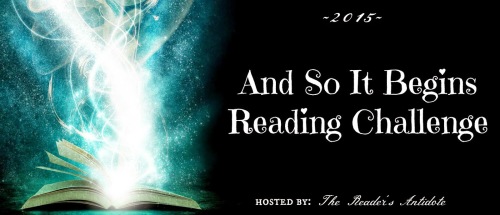 The next challenge is the And So It Begins Reading Challenge hosted by The Reader's Antidote. I love series but I also have a huge list of series that I have been meaning to read but haven't yet. This challenge is designed to get my butt in gear to start (and hopefully also finish) those series that I have been dying to read but haven't gotten around to. Some of them are actually finished now so I really have no excuse.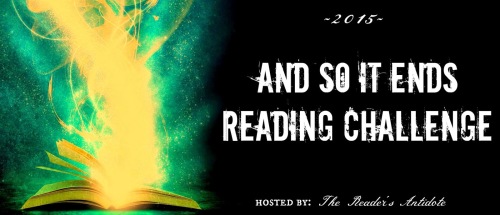 The next challenge is the And So It Ends Challenge and it goes hand in hand with And So It Begins. Basically this challenge is to help me finish those series I've already started but may have stopped at the first book or two. I have so many series that I really enjoyed but then put off reading the next book. I don't know why I do this. A lot of these series are also complete now and I really want to finish them.
Those are my challenges (so far) for the upcoming year. For more detailed info on any of these challenges and to sign up, please visit The Reader's Antidote. Are you participating in any reading challenges this year?