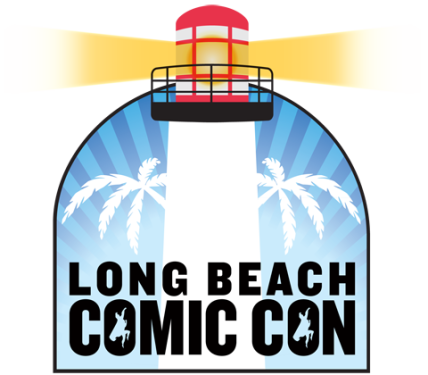 Hi, everyone. Apologies for the tardiness of this recap. I had a bunch of events all within he same two week period and I just got behind. This was the first year that I attended Long Beach Comic Con. I had definitely heard of it before but the timing just hadn't worked out. However, this year I was able to make it to LBCC on Saturday. I haven't been before but, from what I have heard, LBCC has really been beefing up their programming in the last couple of years. There were definitely some great artists and writers scheduled for the con and I couldn't wait to go!
I drove down with my friend Bookyurt early on Saturday morning. Since we could only go for one day, we wanted to get there early to make the most of our time there. LBCC is held in the Long Beach Convention Center. The convention center was nice and very clean. We had to park in the offshoot parking lot but it was just across the street and was very convenient.  Our first panel wasn't for a few hours so we spent that time on the exhibit floor.  There were some familiar exhibitors as well as some new ones. Yurt made a sizable dent in her Birds of Prey backlist wishlist and I picked up a few trades as well.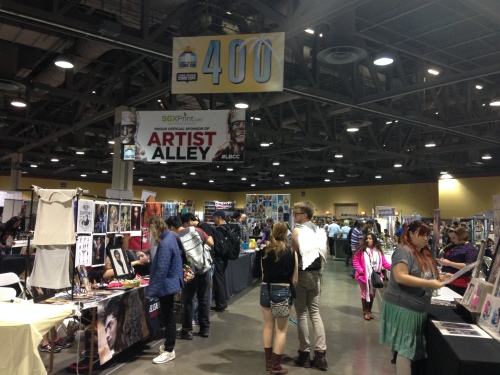 Our first panel of the day was Batman 75/Tales of the Dark Knight. This was a panel celebrating the 75th anniversary of Batman. There was a really diverse and interesting group of panelists that included DC Comics legend Marv Wolfman, radio personality and Batman 66 writer Ralph Garman, new Batgirl artist Babs Tarr, Batwoman writer Marc Andreyko, Detective Comics co-writer Brian Buccellato, Batman Incorporated artist Chris Burnham, and Batman Eternal co-writer Kyle Higgins. This was a really fun panel with an eclectic group of artists who have all worked on the Batman franchise. When asked what their first experience of Batman was, many cited the original animates series as well as the Tim Burton Batman films. Ralph Garman was a huge fan of the original Batman television series with Adam West. He and West are now friends.
When talking about moving Dick Grayson from being Robin into being Nightwing, Wolfman said that there was no real negative reaction. Robin was only in Teen Titans at the time and, when Batman wanted to bring him back, Wolfman convinced them that Grayson was better of acting his age and becoming his own character and giving Batman a new Robin. Tarr was probably the newest member of the Batman family and she said that she was shocked when DC called her about doing Batgirl, since she had never done sequential art before then.  She said that DC tried to prepare her for the worst in case their was a negative reaction to the announcement of the art and writing change on Batgirl. Howevver, Tarr said that the reaction was really positive and that the community was very welcoming. Overall, this was a really fun panel and it made me even more excited for the new Batgirl storyline.
Next up was the Image Comics Is Everything panel. I am a huge fan of Image so I was pretty excited about this one. Panelists included were Marc Bernadin, Christ Burnham, Kyle Higgins, Alec Siegel, Ken Kirstensen, Corrina Bechko, and Gabriel Hardman. They discussed some of the differences between working at a major like Marvel/DC vs Image. One person said that Marvel/DC was safe and that working on those books was a little easier because they were already working within the context of the book's world. They also said that working for a major gave them the cache to start their creator owned projects and that it as also fun to work on a book with a long legacy. Making a creator owned book was harder because all of the pressure if on them to create the world, the story and the characters. If they missed a deadline, then their book could be potentially late, which would negatively impact the book's numbers.  Overall this was a really fun and interesting and made me love Image even more.
But our last panel of the day ended up being my favorite. It was the Ladies First: The Impact of Women in Comics panel with Corinna Bechko, Sandy King Carpenter, Cecil Castellucci, Amanda Conner, Barbara Kesel, Mimi Pond, Babs Tarr and Esther Dyson. I have been to other women in comics panels before but this one was great because of the mix of panelists was really diverse. They've all worked in the comics industry but have also worked in film, television, novels and more. Each had a unique perspective and they were all very intelligent and well spoken. Some of my favorite bits from that panel are noted below.
Tarr said that she could tell that the original Batgirl costume was designed by a boy because it was practical but didn't have enough flair. (Tarr was wearing a great Batgirl jacket that her friend made her, too!)
Connor says that Harley Quinn had become so dark and angst ridden. Her character didn't feel right. She wanted to make Harley as lovable as possible.
When discussing Lois Lane, one of the panelists described her as a superhero without powers. They also discussed how Lois's character changed over the years as a reflection of what was going on in the world. During wartime, Lois was portrayed as a strong female in the work force but after the way, she was portrayed as more of a homemaker to help convince the real women who had joined the work force, to give up their jobs when the men came home from war.
Carpenter said that she doesn't do "girl stories." She just does stories. She said that she never tried to be accepted and is now accepted everywhere.
Castellucci said that she still gets asked when she is going to write a "real book." (She has written 10 books for young adults, as well as graphic novels)
This was an awesome panel full of really smart women dedicated to their craft.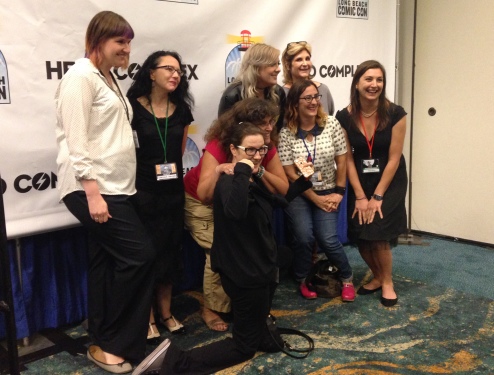 That was the last panel of the day before we headed home. We had a really good time. The con is intimate and very manageable. It was nice not to have to worry about crazy lines and I never felt overwhelmed like I sometimes do at bigger events. There were some really great panels this year. I am sad that I could not go Sunday but all  of the panels I saw on Saturday were fantastic. I would definitely recommend going to LBCC if you live in the area and are able. Because it's a smaller event you can really see all of it and maybe get some one on one time with your favorite artists in Artist Alley.
I am going to leave you now with a few pics from the floor. I didn't get too many as I get shy when trying to get pics of great cosplay. I know I should not, but I can't help it.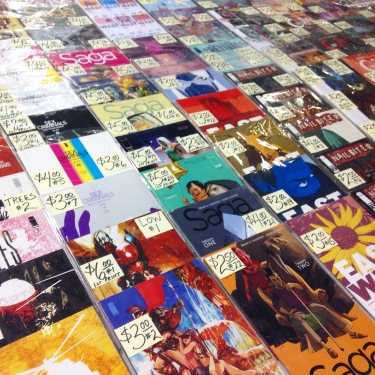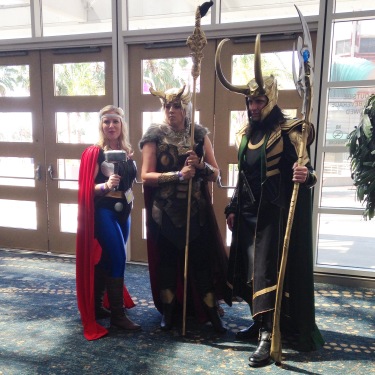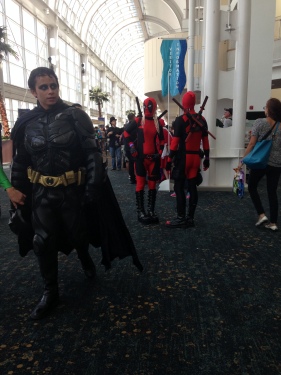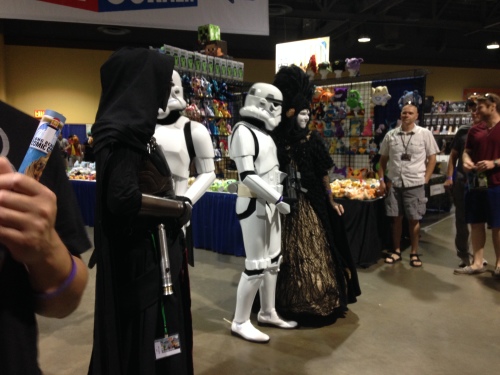 Hope you enjoyed the recap. You can get more information, visit the Long Beach Comic Con website.