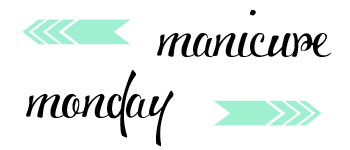 Manicure Monday is a weekly feature that combines my love of nail polish and reading. Each week I'll show you one of my current reads along with what's on my nails.
Hi, everyone! I hope you all had a wonderful weekend and Father's Day. I spent most of yesterday just vegging out and watching Fringe with some friends as I recovered from me weekend shenanigans. I was a bit uninspired this week for Manicure Monday. Not sure what it was but I just wasn't feeling super creative. Despite this, I still ended up liking the final look a lot.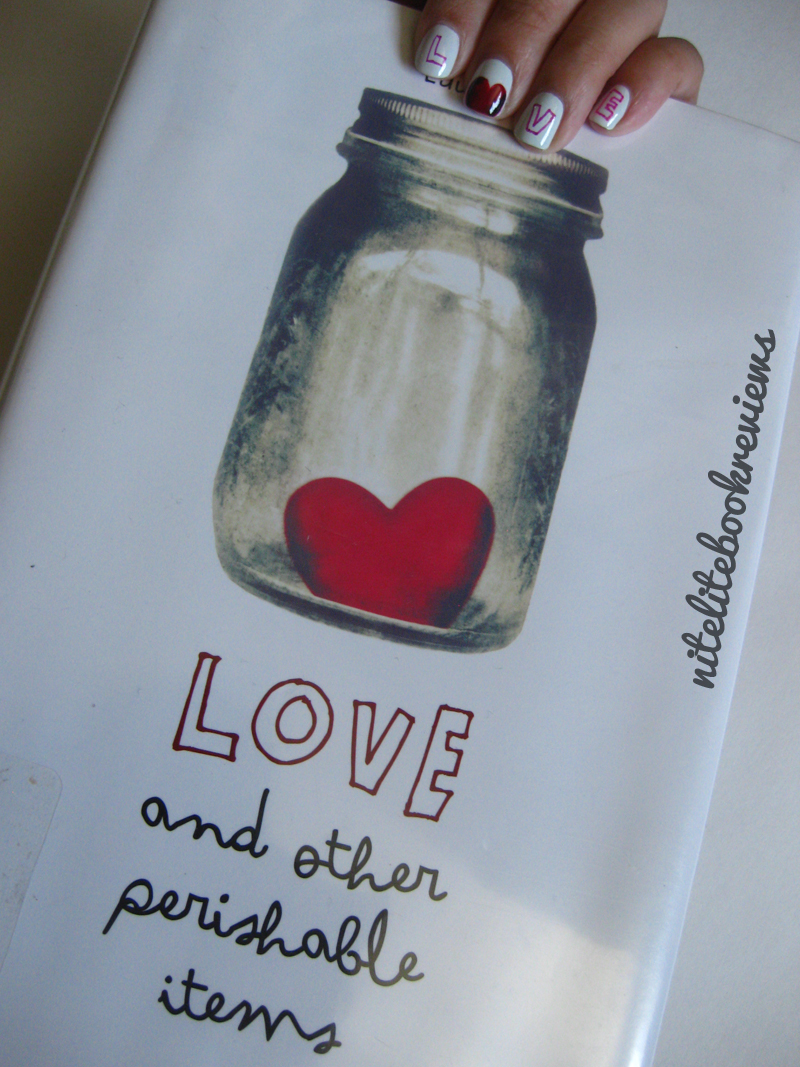 This week's MM book is Love and Other Perishable Items by Laura Buzo. I have heard good things about this book and it looked like a fun, contemp read. I really like it so far though I am only about 20 – 30 pages in right now. I told you I haven't had time to read lately. I decided to go pretty literal with this manicure and did a simple design that mimicked the title font and also incorporated the cool heart on the cover.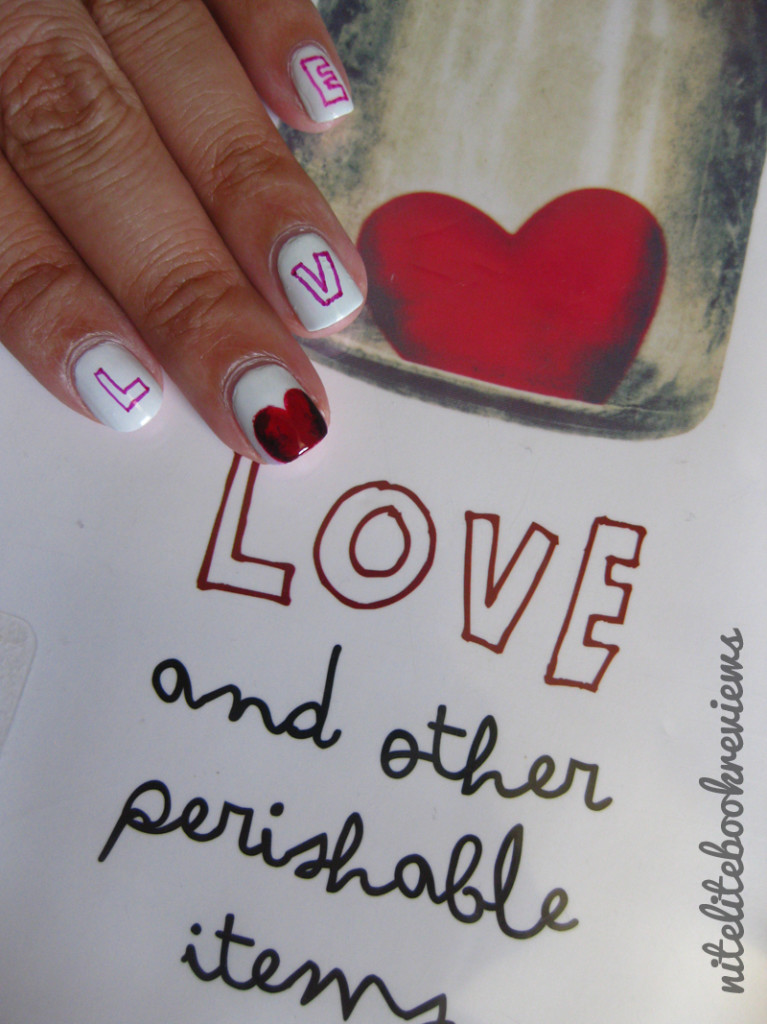 I used a white base of OPI My Boyfriend Scales Walls (from the Spiderman collection) and made the letters using a raspberry ultra fine Sharpie. I really wish I'd had a Sharpie the same dark red as the cover but I just didn't. I have never written on my nails with Sharpie before and I think it worked OK. It was a little hard but the end result is fine. If I'd had a really fun paintbrush, I might have attempted to paint it. Or a nail polish pen would be good if you had one. Be careful if you decide to put a top coat on it though. I tried it on one finger and the Sharpie wanted to smear.
For the heart, I mixed American Apparel Downtown LA and Berry together to get a darker red and painted it on with a brush. Then I used American Apparel Hassid (a black) to shade in the edges. All in all, it was a pretty easy manicure to accomplish.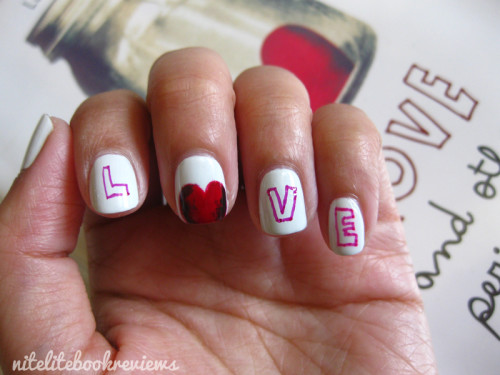 Has anyone else read this book yet? I am hoping to finish it this week. Thanks for visiting. Link up your Manicure Monday post below.ETA: I can't seem to get the linky button to pop up so, if you are participating, just leave your link in the comments below and I'll check it out. Thanks!